Indoor TrackMan Golf Center close to Copenhagen
From tee to green! We raise the bar for indoor golf centers
All our 5 simulators use TrackMan 4 with Dual Radar Technology and the new Virtual Golf software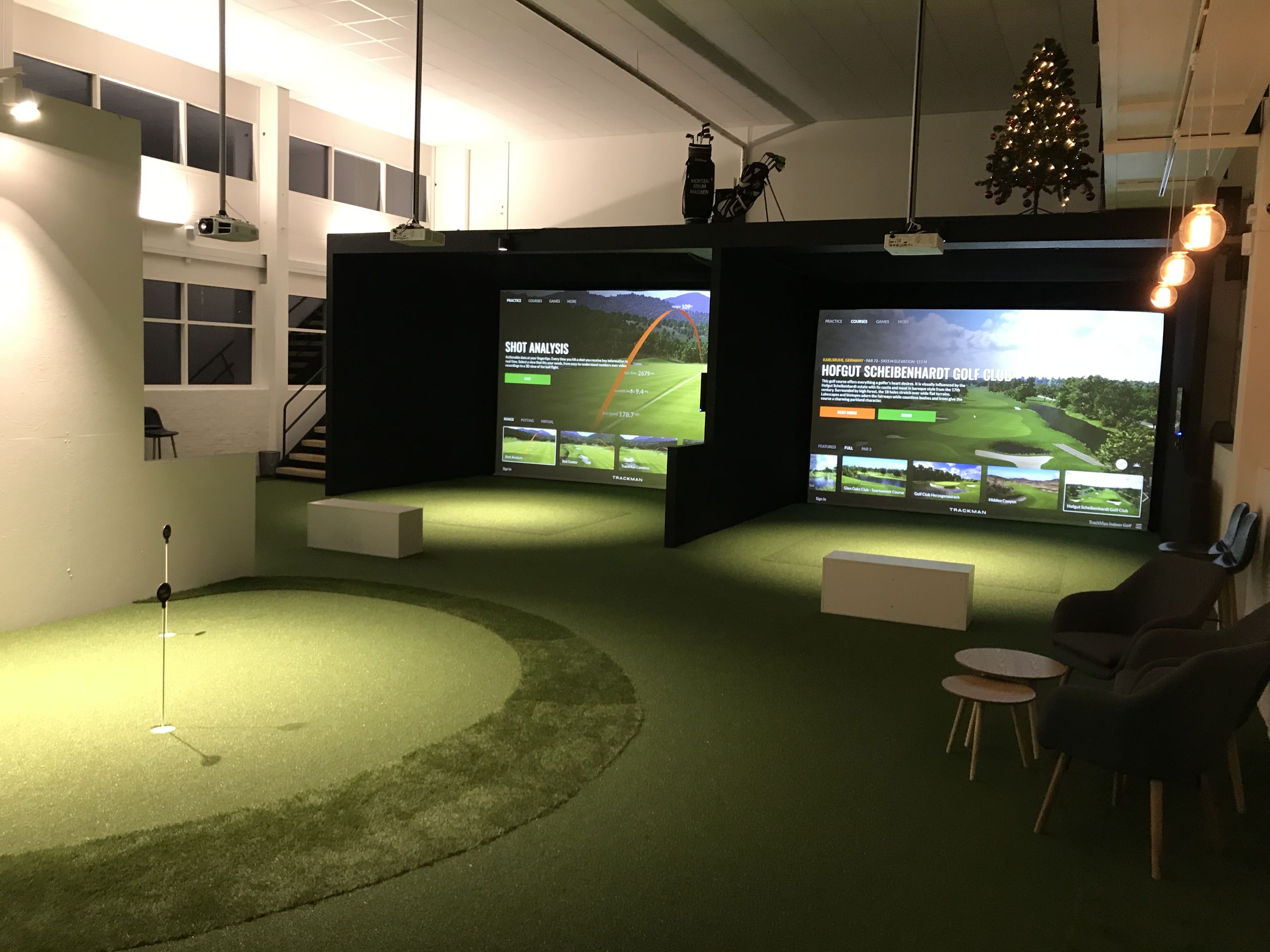 TrackMan 4 measures your shot indoor as accurate as outdoor
Use the simulators for focussed and effective training as well as amazing course playing experiences with TrackMan's own newly launched Virtual Golf 2 software.
Did you know that TrackMan provides you with +40 vital data about your swing and ball flight?
That is why TrackMan is used by a vast majority of the game's leaders: from world renowned coaches to more than 800 top performing tour players to practically every golf equipment manufacturer in the industry.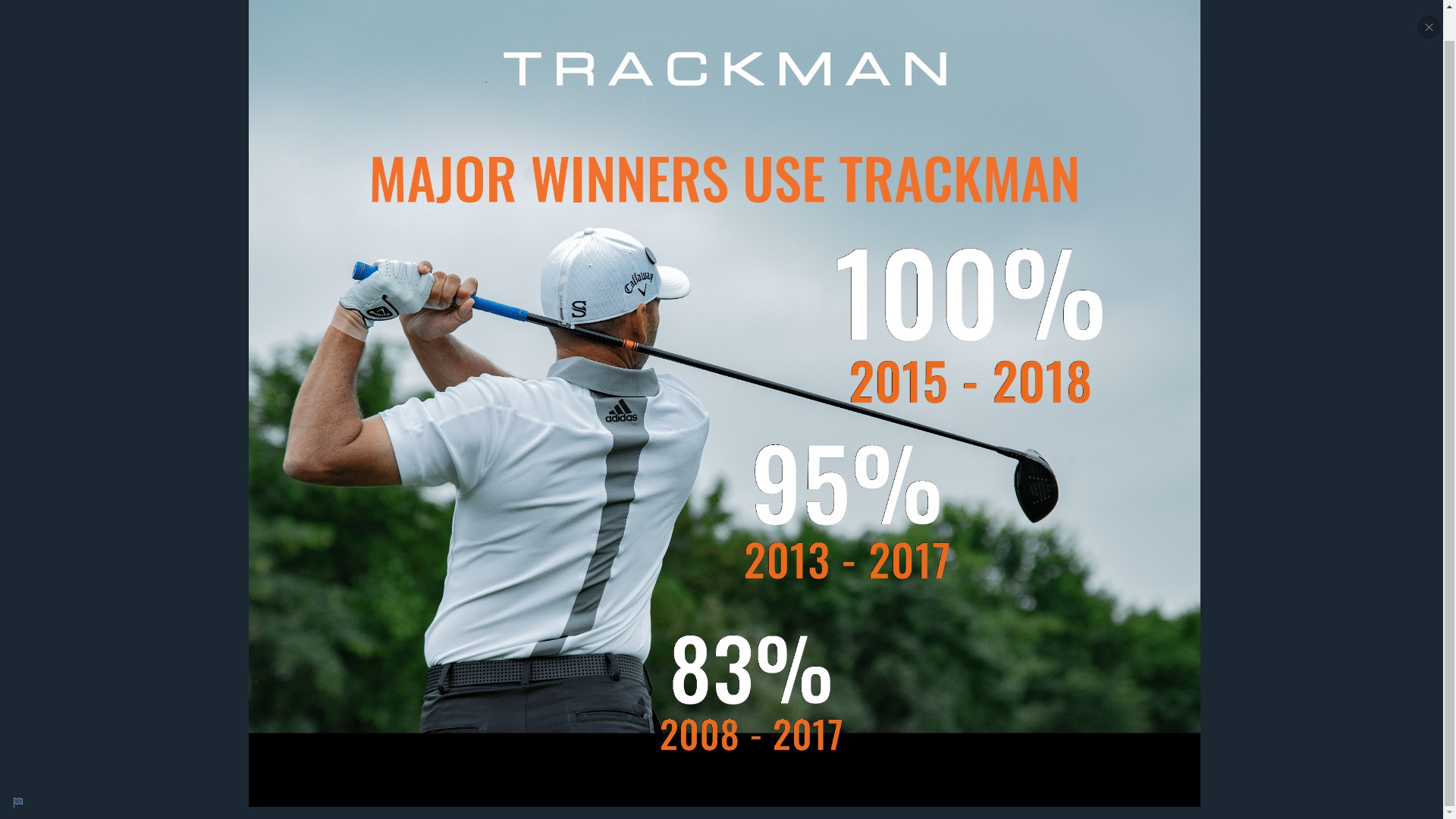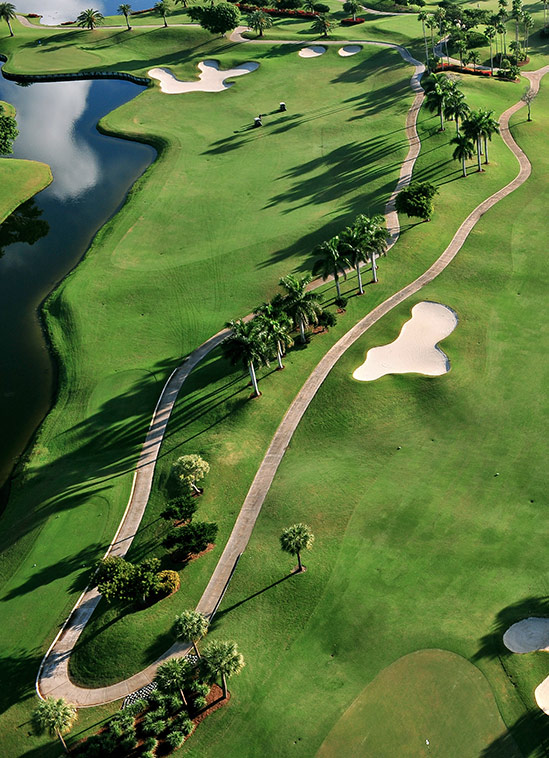 TrackMan Virtual Golf 2
TrackMan has developed their own brand new course playing software in which graphics, gameplay and outstanding tracking gives you the most immersive experience of indoor golf ever. It is extremely intuitive and easy to use, so everybody feels at home using the software right from the start. The number of courses grow every year as does the development in realistic graphics and online tournaments.
At Indoor Golf Partner, we are proud to be TrackMan's Indoor Golf installation partners for Europe, Middle East and Africa.
Membership
One month of membership costs 120 / 40 EUR EUR and gives you free access to the center from 06am –  12pm all days of the week. You can pre-book up to 2 hour pr.day
What is TrackMan?
A radar launch monitor that tracks ball flight and club data. The product is used by professional tour players all over the world.
Clubs
You need to bring your own clubs and these should be clean prior to playing. Please remember that we only use new balls with no markings on them.
Clothing
There is no dress code… however, you are not allowed to use outdoor golf shoes in the simulators.
18 quick holes
It takes app. 1 hour to play 18 holes for one person.
You can squeeze it in on your way back from work!
Company Events
Our facility is perfect for every type of event. From Pro-Ams to summer parties.
Amazing golf courses
You can choose between more than 147 great courses on all our simulators in TrackMan's brand new Virtual Golf 2 software. More courses to come during the year!
TrackMan Indoor Golf Showroom
We are TrackMan's partner for simulator design and installations in all of Europe, Middle East and Africa. The center is therefore also being used as one of our European showrooms.
Winter season Oct. 15th to April 15th. Price pr. month for full membership
(06am – 12pm every day of the week)
Summer season April 15th to Oct. 15th. Price pr. month for full membership
(06am – 12pm every day of the week)
120 EUR (900,- DKK)
40 EUR (300,- DKK)
TrackMan sets the standard for measuring ball flight and club data. All our simulators run with TrackMan 4 Dual Radar Technology
The development of TrackMan brought with it a huge change in the golf industry. It is the choice of professional tour players and coaches when quantifying practice sessions. TrackMan is also used for club fitting and development of new golf equipment as it displays the shot's actual 3D trajectory together with 26 impact and ball flight data in real time. TrackMan uses Doppler Radar to track your ball. The radar registers the ball at impact and follows it in the air. Only 3 meters of ball flight is neede indoor to measure the ball's precise trajectory and spin rate. The radar tracks your club head's movement and can therefore measure all vital parameters of your swing. This results in vital, accurate and consistent information on all swings.
At Indoor Golf Partner you can work on your game with TrackMan Performance Studio. You can do a personal profile on www.mytrackman.com and get a report sent to your email with data on all your shots.
You can also do a Combine Test, which is a standardized test based on 60 shots at different carry lengths. The test is widely used in the golf community and you can compare and benchmark your score against those of professional golfers.
Unleash your potential!
Benefits of playing on a TrackMan Simulator
Tracking
A TrackMan Simulator is a second to none indoor golfing experience. In our center, you are welcome to use your own clubs and balls and you can use regular wooden tees for your drive.
Many other tracking systems and simulators react to a ball and/or club passing through laser or another source of light. These facilities only estimate ball speed, direction and spin and the trajectory output is therefore a calculation with uncertainties.
TrackMan on the other hand is capable of measuring the ball and can "see" ball speed, spin rate and spin axis which are vital parameters when showing you how long (and hopefully straight) your shot was. The result is an accurate measurement of draw/fade just as if you were out there on the course.
Short game
When doing short wedge shots, spin rate has great significance for how long you ball stays in the air and how it reacts when it hits the green. In a TrackMan Simulator, you will experience a realistic difference when changing between wedges/irons and types of swing. Just as outside. TrackMan measures what you do and shows it on the large hitting screen in real time. The computer-animated greens can be set to different speed and hardness according to your wish.
Putting
TrackMan 4 measures you putt! With the very latest technology, TrackMan also measures putting. You can even do Performance Putting with TrackMan's TPS software. At Indoor Golf Partner, the roll speed on the artificial putting turf matches the speed of the greens in the Virtual Golf software. A 2 meter physical roll in our simulator corresponds to a 2 meter virtual roll on an even green with medium speed. The ball does not necessarily have to hit the screen to be registered.
About your membership
– The monthly fee of 120 EUR (900 DKK) / 40 EUR (300 DKK in summer) will be deducted automatically from your credit card
– You can end the membership any time you want
– You can have up to 4 active booking hours in a 14 day period
– After signing in, you can come by the center to collect your personal entry key (memberships are personal and cannot be shared)
– Read more about the terms of membership here
– We look forward to welcoming you as a member at Indoor Golf Partner!
The center is open all days of the week from 6am – 23.59pm
If you do not have a booking, you are always welcome to drop in for some putting/chipping or to see if a simulator is free!